Ever since I surpassed the 100K mark on my Singapore Dividend Portfolio, I have been contemplating about setting up another dividend portfolio consisting of US companies and global MNCs. Right now, I do not own any shares in a true-blue MNC. Singtel and F&N are the only blue chip stocks I have that provide regional exposure at best. My dividend portfolio is heavily dependent on the fortunes of Singapore and South-East Asia. I feel that it is time for me to venture beyond South-East Asia.
I will do a brief review on the various global dividend-paying MNCs I am currently monitoring.
1. McDonald's Corporation:
McDonald's Corporation franchises and operates McDonald's restaurants in the global restaurant industry. These restaurants serve a varied, limited, value-priced menu in more than 100 countries around the world. All restaurants are operated either by it or by franchisees, including conventional franchisees under franchise arrangements, and foreign affiliated markets and developmental licensees under license agreements. The Company and its franchisees purchase food, packaging, equipment and other goods from various independent suppliers. It offers a range of products. Independently owned and operated distribution centers, approved by it, distribute products and supplies to McDonald's restaurants. s menu includes hamburgers and cheeseburgers, Big Mac, Quarter Pounder with Cheese, Filet-O-Fish, several chicken sandwiches, Chicken McNuggets, Chicken Selects, Snack Wraps, french fries, salads, shakes, McFlurry desserts, sundaes, soft serve cones, pies and cookies.
Dividend Yield (2011): 3.2%

P/E Ratio: 17.6

EPS: US$4.95
2. Vodafone Group PLC:
Vodafone Group Plc (Vodafone) is a mobile communications company operating across the globe providing a range of communications services. The Company offers a range of products and services, including voice, messaging, data and fixed-line solutions and devices to assist customers in meeting their total communications needs. Vodafone has a global presence, with equity interests in over 30 countries and over 40 partner markets worldwide. It operates in three geographic regions: Europe, Africa and Central Europe; Asia Pacific, and the Middle East, and has an investment in Verizon Wireless in the United States. In October 2010, Vodafone Global Enterprise, the business within Vodafone, announced the acquisition of two telecom expense management (TEM) companies, Quickcomm and TnT Expense Management.
Dividend Yield (2011): 5.6%

P/E Ratio: 11.4

EPS: US$2.33
3. Johnson & Johnson: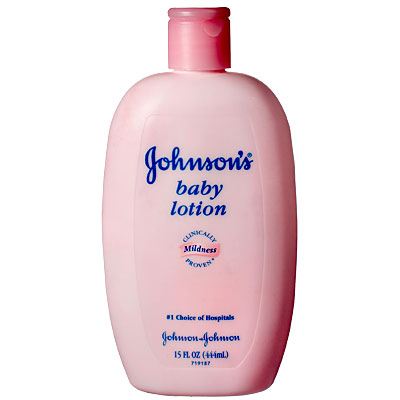 Johnson & Johnson is a holding company. The Company and its subsidiaries are engaged in the research and development, manufacture and sale of a range of products in the health care field. It has more than 250 operating companies conducting business worldwide. The Company's operating companies are organized into three business segments: Consumer, Pharmaceutical and Medical Devices and Diagnostics. The Company and its subsidiaries operate 139 manufacturing facilities occupying approximately 21.8 million square feet of floor space. Within the United States, 7 facilities are used by the Consumer segment, 11 by the Pharmaceutical segment and 36 by the Medical Devices and Diagnostics segment.
Dividend Yield (2011): 3.6%

P/E Ratio: 15

EPS: US$4.18
4. 3M Company:
3M Company (3M) is a diversified technology company with a presence in industrial and transportation; health care; display and graphics; consumer and office; safety, security and protection services, and electro and communications. 3M manages its operations in six operating business segments: industrial and transportation; health care; display and graphics; consumer and office; safety, security and protection services, and electro and communications. 3M products are sold through numerous distribution channels, including directly to users and through numerous wholesalers, retailers, jobbers, distributors and dealers in a variety of trades in many countries. In February 2011, 3M (industrial and transportation business) announced that it completed its acquisition of the tape-related assets of Alpha Beta Enterprise Co. Ltd. In February 2011, it acquired Hybrivet Systems Inc. In April 2011, it acquired Original Wraps Inc. In July 2011, it acquired Advanced Chemistry & Technology Inc.
Dividend Yield (2011): 3.1%

P/E Ratio: 12.7

EPS: US$5.89
5. AT&T Inc.
AT&T Inc. is a holding company. The Company is a provider of telecommunications services in the United States and worldwide. These include wireless communications, local exchange services, long-distance services, data/broadband and Internet services, video services, managed networking, wholesale services and directory advertising and publishing. It operates in four segments: wireless, which provides both wireless voice and data communications services across the United States and, through roaming agreements, in foreign countries; wireline, which provides landline voice and data communication services, AT&T U-Verse TV, broadband and voice services (U-Verse) and managed networking to business customers; advertising solutions, which publishes Yellow and White Pages directories and sells directory advertising and Internet-based advertising and local search, and other, which provides results from customer information services and all corporate and other operations.
Dividend Yield (2011): 6.1%

P/E Ratio: 8.6

EPS: US$3.30
6. Coca Cola:
The Coca-Cola Company is a non-alcoholic beverage company. The Company owns or licenses and markets more than 500 non-alcoholic beverage brands, primarily sparkling beverages but also a variety of still beverages such as waters, enhanced waters, juices and juice drinks, ready-to-drink teas and coffees, and energy and sports drinks. It also owns and markets non-alcoholic sparkling beverage brands, including Diet Coke, Fanta and Sprite. It manufactures, markets and sells, beverage concentrates, referred to as beverage bases, and syrups, including fountain syrups (the concentrate business or concentrate operations), and finished sparkling and still beverages (finished products business or finished products operations).It operates in six segments: Eurasia and Africa, Europe, Latin America, North America, Pacific, Bottling Investments and Corporate. On October 2, 2010, it acquired the North American business of Coca-Cola Enterprises Inc. (CCE).
Dividend Yield (2011): 2.8%

P/E Ratio: 12.2

EPS: US$5.35
Do you think I should venture out and start another dividend portfolio on global MNCs? If you are forced to choose just one MNC from the above list, which one will you choose? Comment below. ^^